About Us and Contact Info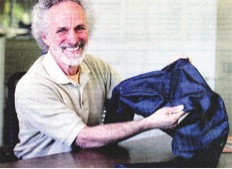 Laury Ostrow
Laury's fascination in business has been vertical integration. Taking an idea through the steps from imagining to design to manufacturing and finally to selling directly to the customer.
In the 1970's he was a purveyor of acoustic musical instruments through his company Guitars Friend. He developed a chain of retail stores; an international mail order catalog; small shop, hand made production of guitars, banjos, mandolins and dulcimers; as well as authoring sourcebooks on them; and traveling the folk music circuit buying, selling and trading instruments.
WORDS FROM LAURY: I bring 30 years of experience in all aspects of the clothing business to you
I started my brand, Chi Pants, in 1984 knowing nothing more about pants than I wore them. I learned by daring to just push ahead. I was in the same predicament as most of you. I had a great idea, I was totally enthused, and I was clueless how to proceed. I didn't have Makers Row, or me. Nothing more mortifying than having the passion to create something and no one willing to show the way. But I believed in my idea and persevered.
Five years later I had six of my own stores selling my own designs. Over 750,000 pairs of my Chi Pants have been sold.
My meteoric rise turned into a stellar fall, including earthquake, and I closed the company in 1991. But did I learn a lot!
Due to demand of my customers and my own foolishness, I brought the company back in 1995.
In 1999 I started a project for Men's Wearhouse developing a totally domestic line of organic cotton and hemp men's clothing: pants, shirts, shorts, jackets, the whole nine yards. For the first time I bought raw cotton and had it cleaned, spun, woven and then garments produced. All in the USA. Such trials, troubles and tribulations. I delivered weeks before 9/11. An incredible line of clothing, but a bad time for expansion. I took the project no further, but not before another hundred thousand garments were sold.
I then developed a mobile, kinetic sculpture, called Dancing Helix. I eventually took it to China to have it made. I was able to use my very rusty Chinese language limited skills that I had learned while in university. I set up manufacturing, spent time there, and got to learn about off-shore production and importing. Over 80,000 of these mobiles have been sold.
My mentor, Seymour Jaron, asked me to assist him in customer service in his garment factory in San Francisco. I wrote his web site and handled relations with his clients.
Then four years ago I started working with my own clients, taking them through the process of design, pattern making, samples, sourcing and then overseeing their production here in the Bay Area. I put together a team that has experience and commitment.
I know what it is like to be on your side of the table. I can help take your ideas and passions and turn them into the products you envision.
A Boomer's Tale
Laury's memoir in progress, no cost for viewing, use full screen, 300 pages long, use thumbnails to navigate, great fun just for the photos and illustrations.
http://www.blurb.com/books/4824774-a-boomer-s-tale
---
The above video is a history of Laury's brand Chi Pant's from 1987 to 1990, including Loma Prieta earthquake. The things we do in following our dreams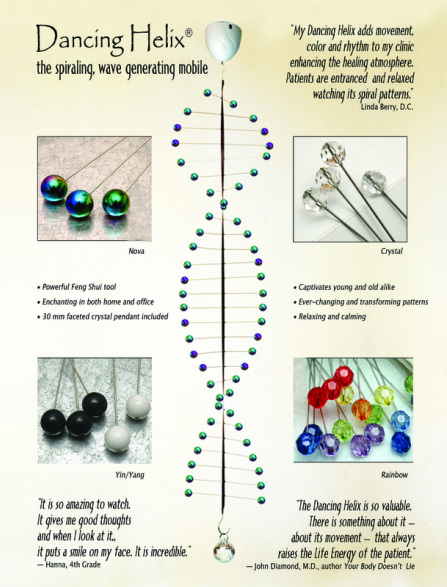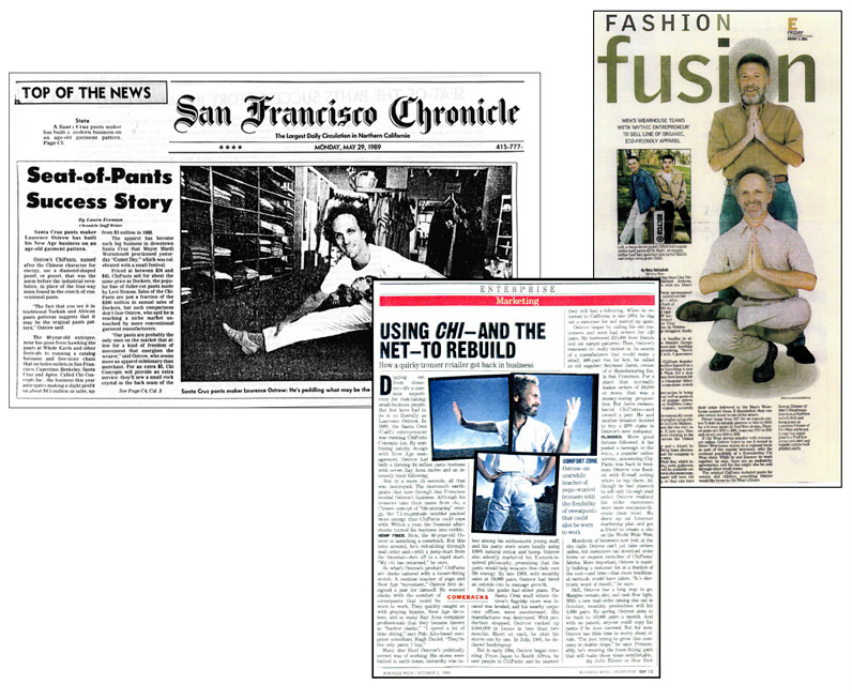 ---
Contact Info for LJO Sew and Laury Ostrow
Main Office:
1 Blackfield Dr #179
Tiburon, CA 94920
Office Phone:
415-302-1375
Email:
laury@ljosew.com